Cosmetic Dentistry in Ponte Vedra Beach Improves Your Confidence
Recently, a company called Wakefield Research polled Americans and asked them if they were happy with their smile. The results were astounding; around one third of the responses stated that they were not satisfied. Our main goal is to ensure that our patients have healthy gums and healthy teeth, but we also understand that the smile is one of the first things someone notices when they meet another person.
Our doctors at Ponte Vedra Complete Dentistry serve the residents of Ponte Vedra Beach and surrounding communities with many aspects of cosmetic dentistry. Cosmetic dentistry refers to any dental procedures that improve the aesthetics of a person's teeth, gums, and/or bite. There are several different services offered by dentists to accomplish this, including tooth whitening, veneers, bonding, implants, and smile makeovers. We have provided a description of these services below:
---
Porcelain Veneers
Porcelain Veneers are another facet of cosmetic dentistry. Not everyone has the "perfect" smile. Teeth can be misaligned, chipped, or fractured, and as a result, this causes functional and social problems. Veneers can create aesthetically pleasing smiles by correcting the shapes of teeth with the use of a porcelain shell. Although the shell is very thin, the porcelain can cover different smile imperfections, including unsightly gaps between teeth, crooked dentition, chips, cracks, stubborn stains, and many other problems.
---
Metal-Free Restorations
If a front tooth sustains serious damage or injury, you need a solution that blends cosmetic and restorative dentistry. Metal-free restorations are it. With an all-ceramic crown, bridge, inlay or onlay, your dentist repairs the form and function of the teeth that show when you smile. The process is typically completed over the course of two visits to our office, and the end result is a long-lasting, beautiful restoration.
---
Bonding
Chipped, discolored, broken, or decayed teeth can be repaired or have their appearance corrected using a procedure called composite bonding. A dental composite material with the aesthetic look of enamel and dentin is placed into the cavity or onto the outer surface of a tooth. It is then sculpted into shape, contoured and hardened. The result is a restoration that is functional and blends invisibly with the remainder of the natural surrounding tooth structure and the rest of the natural teeth to create a healthy and bright smile.
---
Invisalign®
Invisalign is the clear way to straighten teeth without braces by using aligners. These aligners are removable and virtually invisible, which means you can straighten your teeth without anyone knowing and you can still eat and drink what you want. Also, you can brush and floss normally to maintain healthy gums and teeth, and there are no wires or brackets to cause mouth abrasions.
Here's how Invisalign works:
The patient wears each set of Aligners for about two weeks.
The aligners are worn at all times and only removed to eat, drink, brush and floss.
Your teeth will move gradually each week.
You will visit our practice every 4-6 weeks.
The total treatment time averages 6-15 months, and the average number of aligners per patients is between 12 and 30.
Most cases that are treated with traditional braces are treatable with Invisalign, including overbite, underbite, crossbite, and gapped or crowded teeth. Please don't hesitate to contact our office to discuss whether or not Invisalign is a good solution for your smile.
---
In-Practice Whitening
If you would like brighter, whiter teeth, in-practice whitening can help. A professional teeth whitening treatment erases the stains that exist on the surface of and just under the tooth enamel. Highly-pigmented foods and beverages, tobacco, and even certain medications can all affect the whiteness of your teeth. Opalescence Boost brightens teeth up to eight shades in just one visit to our office. Results can last for years with periodic touchups.
---
At-Home Whitening
3M White Brite is an at-home whitening treatment that allows you to brighten your smile from the comfort of your home. Patients who are unconcerned with the pace at which their results are revealed may prefer at-home whitening. People who are prone to teeth sensitivity may benefit from more gradual bleaching as well. We'll create customized trays that you fill with the special gel and wear every evening for the recommended amount of time. You'll notice results after the first treatment, with full whitening complete after about two weeks.
---
Gum Recontouring/Crown Lengthening
If there is too much gum tissue present along your teeth, you probably have what we call a gummy smile. Aside from affecting the appearance of your teeth, a gummy smile can sometimes make it difficult to perform restorative treatments as needed. Gum recontouring or crown lengthening can help. It's a method in which your dentist removes excessive gum tissue with extreme precision to reveal the white tooth enamel that is hidden underneath.
Learn More About Crown Lengthening
---
Digital Imaging/Virtual Smile Design
It can be difficult to imagine what your results will look like following a hypothetical cosmetic treatment consultation – but a picture is truly worth a thousand words in dentistry. With digital imaging (also known as virtual smile design software), we can actually show you what you can expect from porcelain veneers, gum recontouring, or any other procedure by combining your potential results with a current image of yourself. Digital imaging can help you make a wonderful decision for your future self!
Cosmetic Dentistry FAQ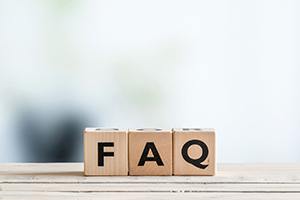 Your dentist can help you get the smile you' ve always dreamed about with a wide variety of cosmetic treatments, but you' re likely to have questions about the process. The dentists at Ponte Vedra Complete Dentistry are happy to address any concerns you might have so that you can always be confident about your care. Below are some common cosmetic dentistry FAQ' s that we' ve received; feel free to ask any additional questions during your consultation.
Does Dental Insurance Cover Cosmetic Dentistry?
You' ll need to review your individual plan to see what is or isn' t covered by your dental insurance. Most carriers don' t pay for cosmetic procedures, but there are some exceptions. For example, metal-free dental crowns can be placed for cosmetic reasons, but they' re also used to restore and protect damaged teeth; if we decide a crown is needed for health reasons, many plans will pay for as much as 80% of the treatment.
We' ll work with you and your insurance company to maximize your benefits and reduce the amount your need to pay out-of-pocket; we also offer financing options like CareCredit for patients without insurance.
Am I a Candidate for Cosmetic Dentistry?
If you have a crooked smile, broken or chipped teeth, discolored enamel, excessive gum tissue or other cosmetic imperfections, you should contact our office to schedule a consultation. Most patients are candidates for cosmetic procedures as long as they have excellent oral health overall. That means that if you have gum disease, cavities or other health issues that have manifested in the mouth, they' ll need to be treated before you can move forward with any kind of cosmetic treatment. A beautiful smile is a healthy smile !
What' s the Right Age for Cosmetic Dentistry?
While cosmetic dentistry is often used by adults, teenagers and even young children can sometimes benefit from these treatments. Many teens can get Invisalign, an image-friendly way to straighten crooked teeth and correct bite problems without metal braces; they might also be candidates for teeth whitening. If a young child has a chipped tooth, it can be repaired by direct bonding. Of course, we' ll need to thoroughly examine your young one' s mouth to make sure they' re a candidate for any given cosmetic procedure.
How Long Will a Cosmetic Dental Treatment Take?
No two patients are alike, just as no two cosmetic treatments are alike. The length of your treatment plan depends largely on the type of change being made. Bonding and whitening can be completed over the course of a single appointment. Veneers and dental crowns, on the other hand, might require you to come in twice: once to have the tooth prepared and impressions done, and once to have the actual veneer or crown placed on the actual tooth. Invisalign, being an orthodontic solution, typically takes at least a year to complete. During your consultation, we' ll let you know what the process is like so that you can start making appropriate plans.