Emergency Dentist – Ponte Vedra Beach, FL
Fast, Professional Care When You Need It Most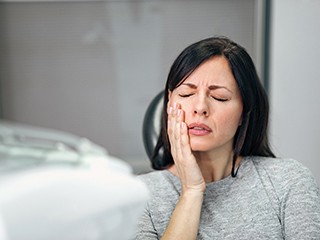 Ponte Vedra Complete Dentistry offers a complete range of emergency dental procedures, including exams, prescriptions, root canals, extractions, fillings, and crowns. We can help if you experience sports injury, trauma, toothaches, broken or chipped teeth, or lost crowns. You do not have to be a current patient to call us in the event of an emergency. If you are experiencing a dental emergency, do not delay and call us at (904) 567-0102. We reserve time daily to make ourselves available for patients experiencing an emergency situation.
Why Choose Ponte Vedra Complete Dentistry for Emergency Dental Care?
State-of-the-Art Technology & Treatments for Optimal Care
Same-Day Appointments for Emergency Patients Available
Dental Insurance Welcome & Flexible Financing Options Available
How We Treat Dental Emergencies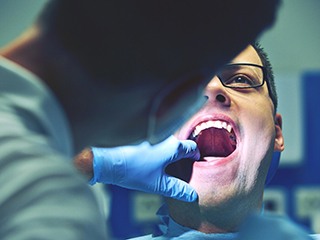 Whether a dental emergency is the result of a sudden accident or has been gradually developing from bad habits, these scary situations are typically alarming. Thankfully, knowing what to expect should such an occasion arise can go a long way in helping you act quickly and correctly. Here's how we typically treat dental emergencies:
Schedule your same-day appointment: We go above and beyond to see emergency patients the same day they call us, and we will provide personalized first-aid guidance over the phone as well.
Get an emergency exam: As soon as you reach us, your Ponte Vedra Beach emergency dentist will examine your mouth, take X-rays, and get you out of any initial pain.
Review the findings and make a plan: Next, we'll review our findings with you and fully explain our treatment recommendations. You'll always know the estimated length and cost of a treatment before you commit to it.
Get the care you need right away: As soon as you've agreed to a treatment plan, we'll get to work. Whether you need a filling, root canal therapy, or something else entirely, we'll focus on preserving your teeth and eliminating discomfort.
The Most Common Dental Emergencies
Even if you are unsure if you need urgent dental care or not, we encourage you to call us. We can help you assess your situation over the phone and give you guidance on how quickly it needs to be treated and how to handle it at home in the meantime. Dental emergencies include a wide variety of problems, but generally, you shouldn't hesitate to call us if you've damaged or knocked out a tooth, are experiencing a severe toothache, or have notice new, worrisome, or uncomfortable dental symptoms. Some of the most common dental emergencies we treat here at Ponte Vedra Complete Dentistry include the following.