Dental Checkups & Cleanings—Ponte Vedra Beach, FL
How We Keep Your Smile Safe & Healthy
While the team at Ponte Vedra Complete Dentistry is able to fix any dental problem you can imagine, we know that our patients would prefer to avoid cavities, gum disease, and broken teeth in the first place. That's where dental checkups and cleanings can make a big difference. These routine services can easily help a patient safeguard their oral health and protect their appearance so they spend less time in the dental chair and more simply enjoying their life.
You deserve to have a problem-free smile, and that's exactly what we can give you with our gentle dental checkups and cleanings in Ponte Vedra Beach. Click here to schedule your appointment with us today.
How Often Do I Need to Visit the Dentist?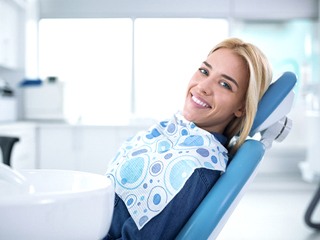 Our team (as well as the American Dental Association) recommends that everyone should receive a checkup and cleaning at least twice a year, or once every 6 months. This is often enough that we're able to catch most dental problems early and treat them before they cause any pain or damage. These services can also stop many issues before they get started!
What Happens During a Typical Dental Checkup?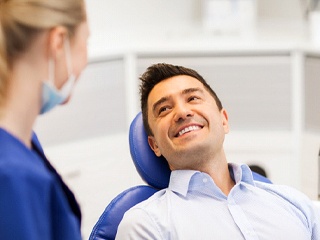 A member of our team will start by taking some digital X-rays of your mouth, and then Dr. Harth or Dr. Townsend will closely examine your teeth, gums, jaw, bite, and existing dental work. In addition to their trained eyes, they'll also use an intraoral camera to get a closer look at the hard-to-see areas of your mouth. Afterward, they'll share their observations with you, show you your images and X-rays on a nearby monitor, and discuss possible treatment options to correct any issues.
What Happens During a Typical Dental Cleaning?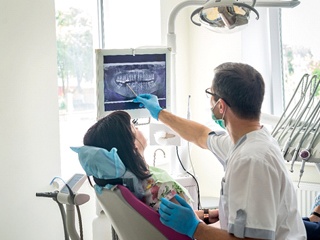 One of our excellent hygienists will systemically remove all of the plaque, tartar, and calculus that has accumulated on your teeth. After breaking up and clearing away these cavity-causing substances with an ultrasonic scaler, they may use a dental pick to clean areas with a lot of buildup. Then, they'll gently polish your teeth with a fluoride-rich paste, which will make your smile feel silky smooth while also providing an extra layer of cavity protection.
Why Are These Routine Visits Important?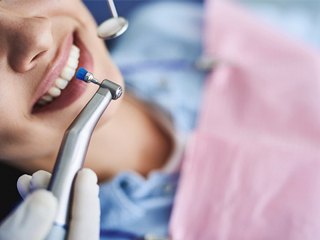 Most oral health issues cause unnoticeable symptoms at first and develop very, very slowly. This includes cavities. By the time someone notices pain, discoloration, or damage, it's already too late, and the tooth likely needs to be restored or replaced. Regular dental checkups in Ponte Vedra Beach enable our team to spot decay and damage before it requires serious care, allowing us to address them quickly and conservatively, often before a patient knows that anything is wrong. By taking this proactive approach, we can help a patient enjoy better oral health while spending less on their dental care overall, which is a big win-win!