Direct Bonding – Ponte Vedra Beach, FL
Correcting Minor Cosmetic Flaws In Just One Visit
Are you one of the many people who want to feel better about your smile? You may not realize it, but it's often possible to correct small cosmetic flaws in just one dental visit. Direct tooth bonding, also called cosmetic bonding, is a wonderful option for doing just that. At Ponte Vedra Complete Dentistry, Dr. Townsend and Dr. Harth have used this simple procedure with great success to enhance the smiles of countless patients. If you want to feel better about your appearance, while keeping your dental work to a minimum, contact us today to schedule a consultation!
---
What Is Direct Bonding?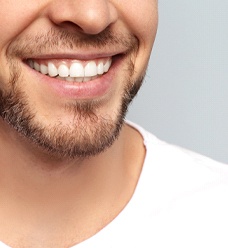 Direct bonding is a procedure in which we "bond" a tooth-colored material called composite resin to the teeth. It's a simple, fast, and effective way to fix a multitude of problems, including repairing cavities and making cosmetic changes to the front teeth.
This material is matched to your existing tooth color (some patients choose to get a whitening treatment beforehand) and shaped to look very natural. When it's done, you won't be able to distinguish it from the rest of your tooth structure.
---
Which Cosmetic Problems Can Direct Bonding Be Used For?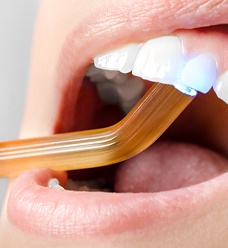 Our experienced cosmetic dentists can use direct bonding to fix a wide variety of minor to moderate issues, including:
Chips and cracks
Stains
Reshaping imperfect teeth
Small to moderate sized cavities
Small gaps between the front teeth
Replacing metal fillings
If you have more severe cosmetic issues, we may recommend an alternative treatment to give you the best results.
---
What Is the Procedure Like?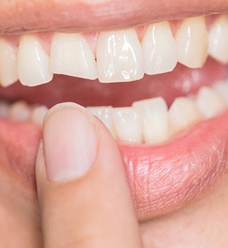 When bonding is done for cosmetic purposes only, the material is usually just added to the teeth without the need to remove any existing tooth structure, so numbing isn't necessary. When bonding is done to repair small cavities, it's often preferable to numb the tooth first.
The composite material is soft and putty-like, so we'll spend time smoothing and shaping it after applying it to your tooth. Then we'll expose it to a special light to "cure" or harden it before polishing it one last time so it feels slick and smooth. The procedure typically takes 30-60 minutes per tooth.
---
Aftercare Tips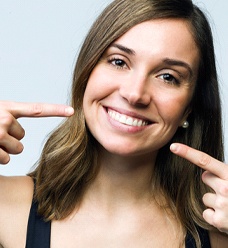 Your new bonding will be fully "set" when you leave, so you can eat and drink normally right away. Composite material is the same material used for fillings on the back teeth, so it's very strong. However, it's still more susceptible to chipping than restorations such as veneers or dental crowns, so it's a good idea to avoid chewing on pens, ice, or hard candies. If your bonding is on the biting edge of your teeth, it's also helpful to break up hard or crunchy foods like apples into smaller pieces.
Dental bonding can pick up stains from coffee, tea, and red wine. To minimize staining, rinse with water after having these beverages, maintain good oral hygiene habits, and get a professional cleaning and polish every six months. By following these few guidelines, your bonding can last and also continue looking great for 5-10 years.
Interested in learning if direct tooth bonding in Ponte Vedra Beach is right for you? The best place to start is a consultation with one of our talented cosmetic dentists. After we've discussed your goals and determined that bonding is right for your needs, we can usually do it in just one visit.
---