Multiple Tooth Replacement - Ponte Vedra Beach, FL
Complete Your Smile with Dental Implants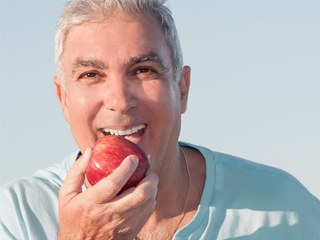 Your teeth are meant to last for a lifetime; however, that does not always happen. 120 million adults in the U.S. are missing at least 1 tooth while another 35 million do not have any teeth. Although losing a single tooth can be challenging, missing multiple teeth can be devastating for your self-esteem and your quality of life. At Ponte Vedra Complete Dentistry, we have the solutions you need for multiple tooth replacement in Ponte Vedra Beach. We will help you eat, speak, and smile with confidence.
What are the Tooth Replacement Options?
Several advancements in dentistry now give you multiple options to restore a healthy, functional smile. Besides traditional treatments, you can also enjoy the security of dental implants. Depending on how many teeth you have lost, there is a solution that is right for you.
Crown & Bridge
A fixed bridge is the most conventional treatment to replace 1 to 3 consecutive missing teeth. We take an impression of your mouth to craft a custom-made bridge to fill the gap. It is held in place by reshaping the adjacent teeth to allow dental crowns to be fitted over them. The bridge and crowns match the appearance of your natural teeth to blend in seamlessly when you smile.
Implant-Supported Bridge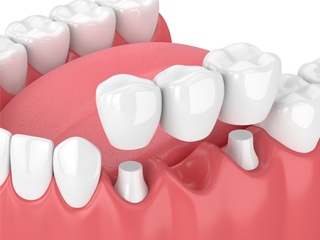 As an alternative to a traditional bridge, you can enjoy the stability of dental implants. 1 to 2 implant posts anchor it to your jawbone, so there is no need to reshape your adjacent teeth. The posts act as new roots to stimulate your jawbone to protect your remaining natural teeth from complications.
Partial Dentures/Implant-Supported Partial Dentures
Several or all your missing teeth can be replaced with a partial or full denture. Prosthetic teeth are featured in a gum-colored base to fill the space of multiple missing teeth. A metal framework attaches to your remaining teeth to hold the partial in place. If you have complete tooth loss, suction or an adhesive holds the denture to your gum tissue.
You can enjoy a more permanent solution using dental implants. You will regain as much as 70% of your biting force without ever needing to worry about slipping or irritation.
How Do I Determine which Implant Solution is Right for Me?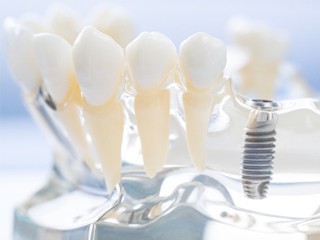 Dental implants have quickly become the most preferred solution to treat tooth loss because they have the potential to last for a lifetime. You can regain the next best thing to your natural teeth without having to deal with the disadvantages of traditional methods.
We perform a comprehensive consultation to evaluate your tooth loss and your oral structures to determine which implant solution best meets your needs. We create an individualized treatment plan to rebuild your smile.
Does Replacing Multiple Teeth Impact the Cost?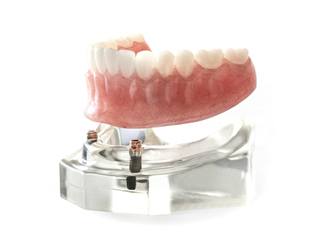 There are several factors that influence the cost of dental implants, such as the number of posts and abutments used, if any additional procedures are needed, and your dental coverage. Depending on your specific policy, your dental benefits may cover a portion of the cost to keep your treatment affordable.
Do not let an incomplete smile impact your quality of life. Contact our office today to schedule your consultation.