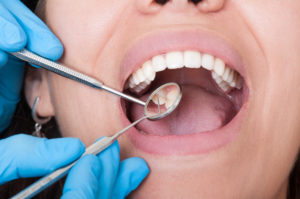 Today we are going to talk about some or the real dangers to your systemic health that can be adversely affected by poor oral hygiene. According to the American Dental Association, there are multiple systemic diseases that can affect the mouth and many common life-threatening diseases have been found to be associated with poor oral health. Most people know that poor oral hygiene can have adverse effects on the mouth, leading to bad breath, gum disease, cavities, tooth abscesses and infections, and the loss of teeth. But did you know that neglecting your oral hygiene can lead to more serious complications that affect your overall health? It is important to be screened for cavities, periodontal disease, and oral cancer at least every 6 months at your dental office. If you have any of these conditions, it is extremely important to treat them in a timely manner so that systemic complications can be prevented. It is also important for you to regularly visit your dental office so that preventative measures can be taken to encourage a healthy mouth and a healthy body.

Here at Ponte Vedra Complete Dentistry, we care about patient education. We want our patients to know why they need the dental work that they need and what the consequences could be of avoiding having regular dental care. One way that we continuously educate our patients is with our weekly blogs about all things dentistry. The following article contains information on the various aspects of your general heath that may be negatively impacted by poor oral health. If you are concerned about your oral health and the effects that it may have on your overall health, please feel free to contact us at any time or call (904)285-7711. We are always accepting new patients and are happy to speak with and treat anyone from the Ponte Vedra Beach area or surrounding communities.
Brain
Recent research has shown us that poor dental hygiene may be related to early stages of Alzheimer's disease. One study showed that participants in the study who had symptoms of memory loss often reported that they never went to the dentist. It is important to remember, however, that many other factors may be related to mental problems and/or dental disease and this research does not mean that tooth loss causes dementia or other memory problems.
Heart
Multiple research studies have proven the correlation that exists between uncontrolled periodontal disease and coronary artery disease. It has been found that bacteria and plaque may be capable of entering the bloodstream through the gums and promoting proteins naturally found in the body to induce blood clotting. This blood clotting, especially in a person prone to the development of heart conditions, may lead to increased risk of heart attack or stroke.
Lungs
A study from the Journal of Periodontology has discovered what may be a connection between gum diseases and periodontitis and a higher risk for development of pneumonia or acute bronchitis. Bacteria from the gums may be able to travel through the blood and into the lungs and cause irritation of existing COPD or other lung conditions.
Diabetes
The most common dental disease among patient suffering from diabetes is periodontal disease. The link between uncontrolled diabetes and gum disease is well documented. Severe gum disease is an infection and your body treats it like it would any other infection. In order to protect your body, it increases the blood sugar levels to try to fight off the infections. This can make diabetes harder to control than if you body were free from infection.
Fertility and Pregnancy
It is very important that mothers and fathers who are attempting to conceive maintain their oral hygiene. One study pointed out that women who had gum disease had a harder time becoming pregnant. Research has also shown that chronic infection from gum disease can cause stress on a mother's body, which may lead to premature birth. Premature birth can cause infants to have a more difficult time entering the world and may necessitate extensive neonatal hospital care for the child.
We are so happy that you took the time to read our blog entry this week and we hope that you learned something useful to share with your friends or family. If you would like to schedule a consultation or have any unanswered questions, please contact us at any time electronically or call (904)285-7711.