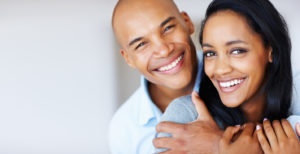 In our blog this week, we want to teach you about the importance of regular dental visits. The American Dental Association currently recommends that all patients, even those who have never had teeth or gum problems, visit the dentist at least every 6 months. If you have a history of gum disease, periodontitis, or a high caries rate, it may be necessary for you to visit your dental office more often than every 6 months. Sometimes, people are afraid to visit the dental office and, consequently, avoid dental visits for years. This can become a problem because tooth decay and gum disease can develop undetected for years. You may not be aware that you even have a problem until it is too late and your teeth have to be extracted. Regular dental visits combined with preventative measures like sealants and cleanings can help your teeth and gums to have a long and healthy life.

At Ponte Vedra Complete Dentistry, we are dedicated to patient education. One of the ways that we teach our patients about all things dentistry is with our weekly blogs. This blog was not written to scare you. It was written to inform you of some of the dangers involved in putting off dental work so that you do not develop extensive dental problems due to neglect. If it has been a while since your last dental exam or cleaning, we want to make the experience as comfortable as possible for you. Dr. Harth, Dr. Townsend, and our entire dental team are devoted to patient comfort and are here to listen to all of your concerns before providing treatment. We are always accepting new patients from Ponte Vedra Beach and nearby communities. If you have any additional questions or concerns, please feel free to contact us at any time electronically or call (904)285-7711.
Do You Know The Risks Factors For Gum Disease?
It is important for you to visit the dentist or dental hygienist every 6 months for regular dental cleanings. If you have a history of gum disease, you may need to have more thorough cleaning completed every two or three months. You may currently have gum disease and be unaware that you have it because your gums are not in pain. There are many warning signs that may indicate that you have gum disease. These include bleeding gums when you brush or floss, foul-smelling breath, and red and swollen gums. If you are worried about the health of your gums or have not had a dental cleaning in some time, you should visit your dental office as soon as possible.
It is Best To Have Your Cavities Filled While They Are Still Small
When you dentist examines your teeth, he or she usually takes x-rays as well. These x-rays are useful in examining the areas between the teeth for cavities. Cavities often form between the teeth because plaque and food accumulates there and it is more difficult to clean. Your dentist can notice cavities much earlier than you would, especially between the teeth. Fillings that are completed when cavities are small are much better for the long-term prognosis of the teeth than large fillings. For more information on dental x-rays, please watch the following video from the American Dental Association.
Have You Had Extensive Dental Work Completed in the Past?
If you have had extensive and pricey dental work completed in the past, it is extremely important that you visit the dental office often. Your dentist will thoroughly examine all of your existing dental work to ensure that it is still in good shape. Sometimes, fillings and crowns get cavities around them and have to be replaced. It is much easier for your dentist to fix these problems while they are small.
We hope that you learned something by reading this article today and that you have a better understanding of the importance of regular dental exams and cleanings. If you have any unanswered questions or to schedule an appointment, please contact us at any time electronically or call (904)285-7711.