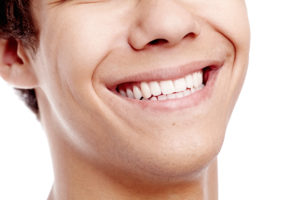 It's November, which means another holiday season is upon us. Are you ready to flash a beautiful smile at every opportunity during this month and next? You don't want to be hiding your teeth during a group photo or covering up your smile at your big company work event — and a smile makeover in Ponte Vedra Beach can help you avoid doing just that. If you are disappointed with the appearance of the teeth that show when you smile, keep reading to learn more about how this treatment can help you love your grin once again.
What Is a Smile Makeover?
A smile makeover is a mostly cosmetic treatment which can be used to enhance the appearance of a person's smile. Your dentist will take a comprehensive approach, choosing from treatments in general, restorative, and cosmetic dentistry to repair the form of the teeth that show when you smile. While the focus is typically most on how the teeth look, if you have decay, damage, or other structural issues, your dentist will work to fix these problems under the same treatment plan as well.
What Are the Reasons for a Smile Makeover?
One person's motivations for getting a smile makeover may be quite different from the next, but usually, it's the result of one or more of the following factors:
Chipped teeth

Discolored teeth

Poor oral health and hygiene which leads to visibly damaged or imperfect teeth

Crooked or misaligned teeth

Visible tooth decay affecting the front teeth

Metal fillings that can be seen upon speaking, smiling, or laughing

And other factors affecting the way the smile looks
What Can I Expect from a Smile Makeover?
The process for your smile makeover will depend on which treatments you are undergoing. Some procedures are much quicker than others — like, say, teeth whitening, which can be completed in a single appointment, or dental implants, which are typically finished over the course of about a year.
Whatever treatments are recommended for your smile makeover, you can feel confident that your dentist will use the latest technology and approaches to complete the process as efficiently and comfortably as possible. Completing them under the umbrella of a single treatment plan rather than in a piecemeal fashion is the best way to reduce costs and quicken the process. A smile makeover from your cosmetic dentist in Ponte Vedra Beach will have you smiling beautifully — maybe even right in time for the New Year!
Meet the Practice
Ponte Vedra Complete Dentistry offers just that: a complete list of dental services for patients of all ages. From general dentistry to beautiful cosmetic treatments, you will find all your needs are met in this state-of-the-art practice. Smile makeovers are just one of their specialties. To discuss your cosmetic transformation or to book an appointment, you are invited to contact your dentist in Ponte Vedra Beach at (904) 285-7711.