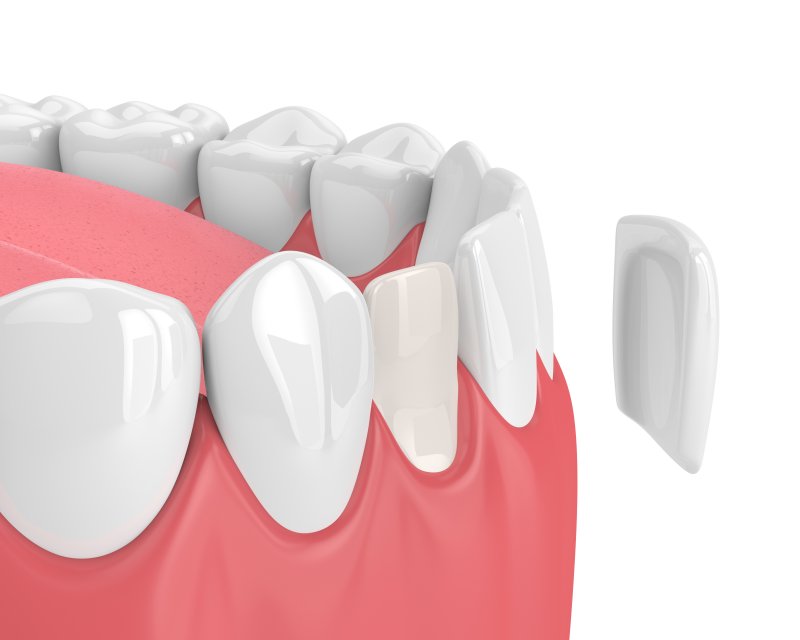 Out of all the cosmetic treatments offered by dentists, porcelain veneers are widely regarded as the most comprehensive. Not only are they capable of hiding multiple imperfections at a time, but they last for a very long time thanks to their durability. But one of the most common questions dentists get about porcelain veneers in Ponte Vedra Beach is their permanence. Are they a permanent solution to discoloration and cosmetic cracks? Will you need to have them replaced eventually? Do they result in permanent removal of tooth enamel?
Today, a dentist is prepared to answer these questions and more.
Are Porcelain Veneers a Permanent Solution?
Porcelain veneers are meant to last for an incredibly long time. They are also designed to withstand daily chewing and tearing without worry of them becoming loose or breaking. However, while dental porcelain is incredibly durable (in some ways more so than natural tooth enamel) it doesn't mean they are indestructible. That means using them in a way that you wouldn't use your natural teeth can easily cause them to break, crack or scratch in some way, shape or form. For example, scratches can cause the veneers to stain more easily. Using your teeth as a tool can easily lead to the veneer cracking or losing its adhesion.
With that said, even the best level of at-home care and routine dental visits can't make veneers last forever.
When Will They Need Replacing?
More likely than not, your veneers will need replacement after about 10 to 20 years of wear. The length of time will vary depending on how you treat your veneers on a daily basis. The best way to take care of them is to brush them twice a day with a fluoridated toothpaste and floss daily. You'll also want to rinse your mouth out after consuming richly-pigmentated foods and beverages.
Finally, visits to the dentist every six months for checkups will help you confirm their current condition and whether you need to replace individual veneers vs. your entire set. Veneers are typically given a resin coating for extra protection, but this coating can break down if exposed to enough harmful materials.
Is Tooth Enamel Removal Necessary?
In order to make veneers look natural on your teeth, dentists typically need to remove some tooth enamel, even if it is only minimal. Without removal, the veneers will abnormally stick out and fail to properly blend in with your existing teeth. In some rare cases, removal of enamel is not necessary. If you plan on getting porcelain veneers, you should begin treatment with the assumption that you'll need to remove some enamel, even if it is only a few millimeters.
Do you have other questions regarding your cosmetic treatment? Schedule an appointment with a dentist to learn if permanent porcelain veneers in Ponte Vedra Beach are right for you!
About the Author
Dr. Kristopher R. Harth earned his DMD degree from the University of Florida College of Dentistry. His Mastership in the Academy of General Dentistry, a title achieved by only less than 1 percent of dentists, shows his dedication to providing and perfecting many facets of dentistry, including cosmetic treatments. To learn more about his practice, you can contact him through his website.