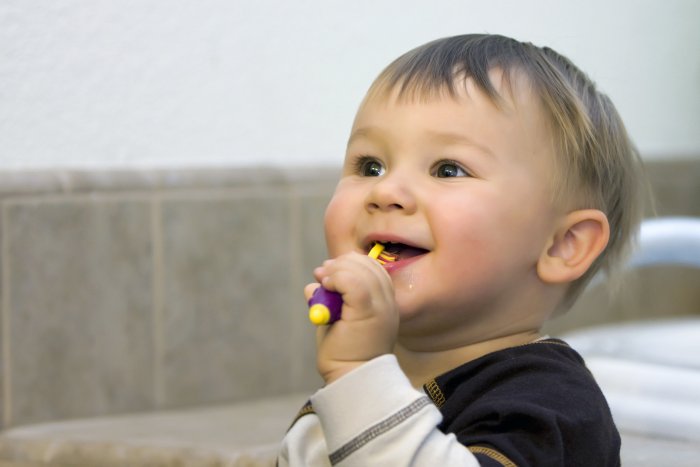 Considering the fact that tooth decay is one of the most common chronic diseases in children to date, it's understandable that you'd want to do everything you can to protect their oral health. Children are more sensitive to tooth decay and gum disease, so they can easily develop dental disease if you aren't taking the right steps to protect them. Thankfully, keeping their mouth healthy is not as difficult as you'd think.
To protect your children's oral health in Ponte Vedra Beach, consider these steps from a dentist!
Step One: Build Their Routine
Once teeth begin erupting in your child's mouth, they have the potential to develop tooth decay. Before their teeth erupt, you should still clean their gums and mouth with a moist washcloth or oral care tool designed for infants. However, once their teeth start to erupt, they need to be using fluoride to prevent potential decay. Use a soft-bristled toothbrush and a smear of toothpaste no larger than a grain of rice to clean their mouth. Have them rinse their mouth out with water afterwards and make sure they do not eat or drink anything other than water after brushing. Once two teeth touch, incorporate flossing into their routine.
Once they reach the age of three, start using a pea-sized amount of toothpaste. To make brushing more fun, brush alongside them to show them how much you care about their oral health. Establish a set time twice a day that they brush, ideally in the morning after they wake up and at night before they go to sleep. Let them choose a toothbrush and toothpaste to keep them involved in their oral health. Just make sure that the toothpaste is fluoridated and that the toothbrush is designed to fit their mouth and hands.
Step Two: Balance Their Diet
Once their oral care routine is established, it's time to take a look at their diet. Diet plays a significant role in your child's oral health, so make sure that it's balanced with enough fruits, vegetables, low-fat dairy products, rich proteins and healthy grains. Avoid diets that are high in sugar and starch as this increases the risk for bacteria and plaque development. Unless you're only giving them plain water, avoid giving them a baby bottle to use in their crib or bed. This will reduce their risk of developing baby bottle tooth decay, a common but potentially damaging habit for young patients.
Step Three: Schedule Their Next Dental Appointment
Children should have their initial dental visit within six months of their first tooth erupting or by their first birthday. During their visit, which will mostly be for educating you on healthy habits and future treatments to consider for your child, the dentist will briefly examine their mouth for any issues. This could include tooth decay, gum disease and poor habits that affect their oral development (i.e. thumb-sucking and tongue-thrusting.)
When you work with a children's dentist in Ponte Vedra Beach, you're better equipped to help your child achieve long-term oral health and have a better quality of life as a result. Schedule their next appointment today to gain peace of mind!
About the Practice
Ponte Vedra Complete Dentistry wouldn't be complete unless our dentists were able to help patients of all ages. When your child needs a simple checkup, cleaning or other preventive measure to protect their oral health, the team members at the practice are more than prepared to provide care and guide them through their development. To learn more about their expertise, you can contact them through their website.