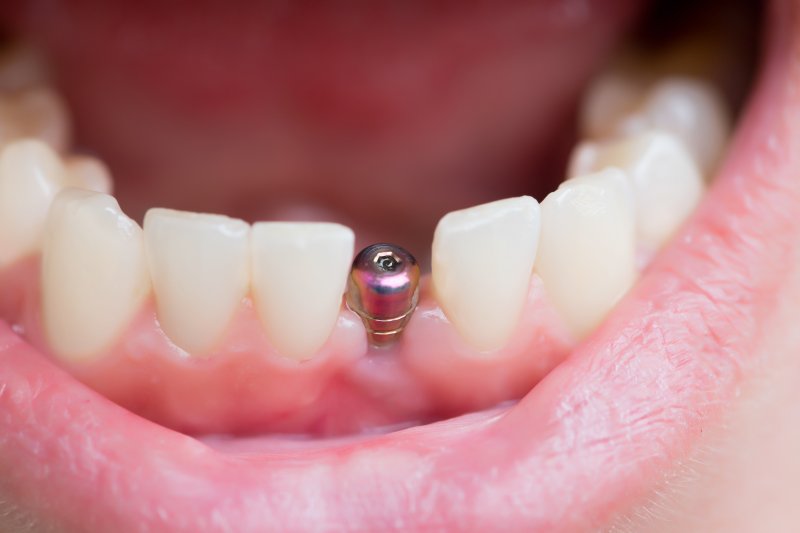 There are many good reasons why dental implants have become so popular in recent years as a method of tooth replacement. One of their advantages is that unlike traditional dentures or bridges, they can actually directly bond with existing oral structures and become part of your body. Learn more about how dental implant compatibility with your mouth contributes to a stronger, healthier smile.
What are Dental Implants Made Of?
The materials used to create dental implants are crucial for their success. In most cases, the dental implant posts (the part that's surgically inserted into the jawbone) is made from titanium. Titanium is considered to be the most biocompatible metal in part because of how easily it can fuse with the bone in a natural process called osseointegration; it's also highly resistant to corrosion from bodily fluids. Furthermore, it's very strong yet lightweight, so your jawbone can easily support the implant posts while they still provide sufficient biting and chewing power.
In some cases, zirconia might be used to make dental implant posts instead. Like titanium, it's also a highly biocompatible material; it serves as an excellent alternative for patients who are sensitive or allergic to metal.
What are the Advantages of Compatible Implants?
The compatibility of dental implants gives them several advantages that you wouldn't be able to enjoy with other restorations:
Improved Stability: Because dental implants essentially become a part of you, they serve as effective replacements for the roots of your new teeth. That means you won't have to worry about them slipping like traditional dentures are known to do.
Improved Bone Health: The jawbone needs to be stimulated by your teeth to stay healthy. If there are gaps in your grin, the jaw will start to degenerate. Dental implants are the only kind of restoration that will provide this lost stimulation to help maintain a strong jawbone.
Long-Lasting: Dental implants can last for a very long time in your mouth without needing to be replaced. In fact, titanium implants are known to last for 30 years when taken care of; they might even last for the rest of your life!
Better Chewing: The improved stability of dental implants combined with the strong materials used to make them gives them chewing power that's almost on par with that of your natural teeth. As a result, there are much fewer (if any) diet restrictions for dental implants compared with other restorations.
If you're interested in using dental implants to replace missing teeth, talk to your dentist right away; they can examine your oral health and determine whether the procedure would be appropriate for your case. When dental implants end up being the right choice, the result can be a smile that feels as great as it looks!
About the Practice
At Ponte Vedra Complete Dentistry, Dr. Kristopher R. Harth and Dr. Eric L. Townsend regularly work together and use their combined experiences to make sure their patients receive the most successful results possible. If you have any questions about dental implants or other solutions for missing teeth, you can contact our Ponte Vedra Beach office by visiting our website or calling (904) 285-7711.