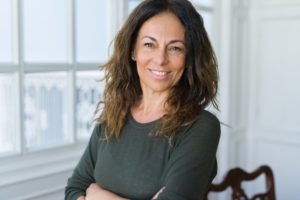 When you're young, the holidays are a magical and fun time of the year, but as an adult, they can be quite stressful. Rather than just going to holiday parties and on trips to see friends and family, you're the person who has to organize them, and that's not even touching on getting the right gifts for everyone! Holiday stress can manifest itself in many ways, but one of the most common is a condition called bruxism. Over time, it can cause the teeth to crack, break, and even strain the sensitive jaw joint! What is it? How can you make sure it doesn't ruin your holiday and New Years? A dentist shares everything you need to know in today's blog.
Bruxism: Your Smile's Silent Enemy
For some people, when they get stressed around the holidays, they start tapping their foot or nibbling on their fingernails without noticing. Fortunately, these habits are relatively easy to stop. Bruxism, on the other hand, can be much trickier. It's the clinical term that refers to unconscious teeth grinding while someone is asleep, and it affects as many as 1 in 3 Americans every night.
While bruxism can often be the result of a misaligned bite or even sleep apnea, the primary cause tends to be daily stress that follows someone into their bed. Instead of resting, the jaw muscles constantly move throughout the night, forcing the teeth to grind together. This can lead to a variety of unpleasant symptoms:
Teeth that look flat and excessively worn down
Cracked or broken teeth/dental restorations
Jaw pain and stiffness in the morning
Frequent head and neck aches
How To Take Care of Bruxism
If holiday stress has you experiencing any of the symptoms touched on above, then your next call should be to your dentist. After a quick exam, they'll be able to confirm that bruxism is harming your smile, and thankfully, they'll be ready to offer a solution as well. In most cases, this involves providing a patient with an oral appliance called a nightguard.
This is a small, custom-made mouthpiece that a patient would wear to bed each night. It fits comfortably over the teeth and places a soft but strong barrier between them so the upper and lower rows can't come together. It also helps the overactive jaw muscles stay relaxed, which can relieve any associated face and head pain connected to bruxism.
Don't Wait
The best way to get rid of bruxism long term is to reduce and learn how to manage your stress while you are awake, but this can take weeks or months, all the while you're grinding and damaging your teeth every night. If you believe that you might have bruxism, give yourself an early gift and go visit the dentist. By taking care of this problem right away, you'll have one less thing to worry about this holiday season, plus you can rest easy that your smile will be in great shape heading into 2020.
About the Author
Dr. Eric Townsend has been providing friendly and comprehensive family dental care since 1985. A graduate of the Medical College of the Virginia School of Dentistry, he offers a wide range of preventive services to help his patients avoid common dental issues so they don't have to get their teeth fixed in the future. If you think holiday stress is causing you to grind your teeth at night, he can give you a custom-made nightguard, and you can start getting it by contacting him today.