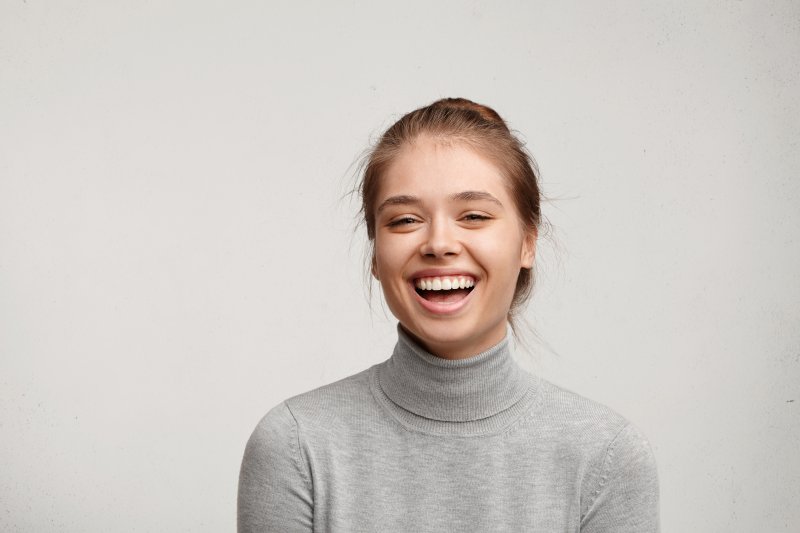 Modern cosmetic dentistry is incredibly advanced, so much so that an experienced dentist can address just about any issue you might have. However, maybe because dentistry has advanced so far, there are also a lot of misunderstandings about it.
Knowing more about cosmetic dentistry, what goes into it, and what it's capable of can make you better prepared to take advantage of what it has to offer. If you're interested in changing your smile, here are some of the most common myths about cosmetic dentistry, along with why they aren't what they seem.
Myth #1: Braces Are the Only Way to Straighten Teeth
When considering what to do about a crooked smile, braces are understandably the first thing that comes to mind. What you might not know is that there are other options.
Crowded teeth become a problem when certain teeth are shaped in such a way that they jut out in front of each other. In other words, the shape and position of your teeth are the primary cause of a crooked smile. Veneers, which allow you to pick the shape and placement of your teeth, can be just as effective at giving you a straighter smile.
A cosmetic dentist will shave away some of your enamel so that your teeth are no longer crowded and then replace it with a thin shell of porcelain. The result will be a set of perfectly aligned teeth!
Myth #2: At-home Whitening Kits are As Effective as Professional Whitening
This one has a little truth to it; many dentists offer take-home whitening kits that may not work as quickly as professional whitening but are just as effective. However, you'll only be able to get these from your dentist.
You can find take-home whitening kits at any pharmacy, but these tend to be inconsistent, often leading to uneven whitening. If you apply them yourself, you also have a much greater chance of getting some bleaching solution on your gums, which can be uncomfortable.
Myth #3: Dental Bonding is the Best Way to Fix a Chipped Tooth
Dental bonding is often used for repairing chips and cracks because it's so convenient. Often, you can return your teeth to their previous condition after a single appointment, which is great if you're trying to quickly repair damage from a dental emergency.
However, dental bonding's success is largely dependent on the integrity of the tooth, so it isn't right for every situation. In some cases, veneers or dental crowns may be a better pick. The results from these treatments tend to last longer as well.
As you can see, you usually have more options than you might think to fix any given issue. If you're interested in cosmetic dentistry, a professional consultation will give you a better sense of what's best for your situation.
About Our Practice
At Ponta Vedra Complete Dentistry, we work hard every day to live up to our namesake. We know that dentistry is more than just your teeth, so we consider how every part of your mouth works together; the jaw, the gums, and even the muscles in the face. The result is a level of oral healthcare that needs to be seen to be believed, and that you won't find anywhere else.
If you have any questions about cosmetic dentistry, we can be reached at our website or by phone at (904) 285-7711.